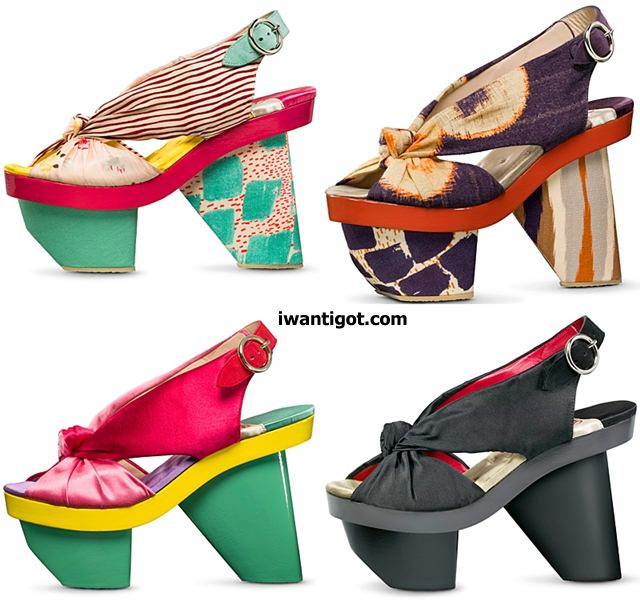 These are crazy geta inspired shoes from Kenzo this season.   My first reaction was pretty but I would never wear them but that has changed with time.  I also have a lot of ridiculous platforms why am I judging these.  I could see myself wearing the top two pairs.  I love the prints.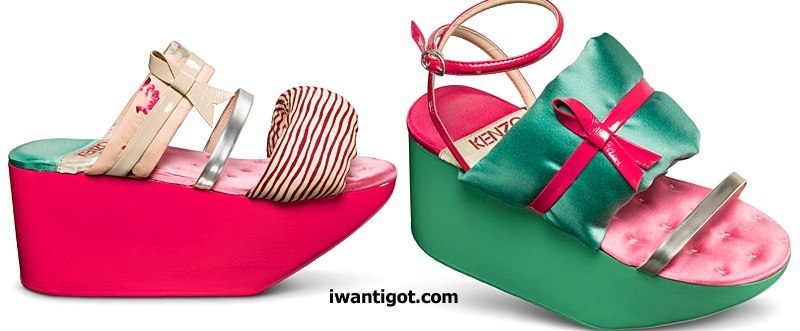 Geta (下駄) are a form of traditional Japanese footwear that resemble both clogs and flip-flops. They are a kind of sandal with an elevated wooden base held onto the foot with a fabric thong to keep the foot well above the ground. They are worn with traditional Japanese clothing such as kimono or yukata, but (in Japan) also with Western clothing during the summer months. Sometimes geta are worn in rain or snow to keep the feet dry, due to their extra height and impermeability compared to other shoes footwear such as zōri. (source: wikipedia.com)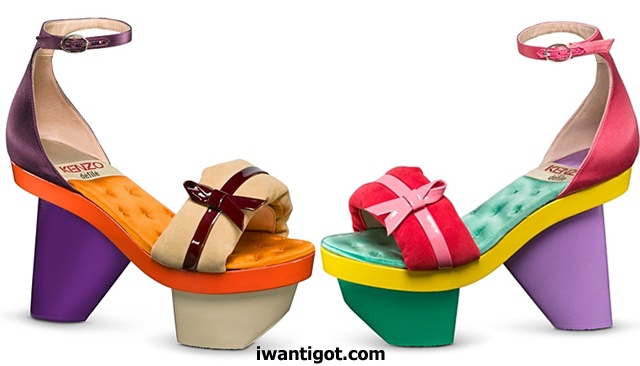 I found a great link that talks about the different types of geta found in Japan. Traditional Japanese Footwear at wafuku.co.uk has lots of photos and descriptions.
images: tooklookbook.com